About Sherry's Wine and Spirits in Washington, DC 20008
Sherry's Wine & Spirits presents 2000+ wines, 900+ craft beers & growlers, 800+ whiskies, rare spirits, stinky cheeses, baked-daily baguettes, passionate, personalized customer care & DC's best e-newsletter deals – all for your palate's elevation and enjoyment!
We have wines from all over the world, including boutique and hard-to-find selections from Napa to Bordeaux, liquor selections to make the craftiest bartender salivate (e.g. we carry over 40 different bitters!), whiskeys/bourbons limited in production, and a craft beer selection that spans the length of 17 industrial-capacity refrigerators! And if we don't have it, we will special order for you with a 24/hr turn-around time. We deliver and ship!
Free Parking available for pickup order behind the store!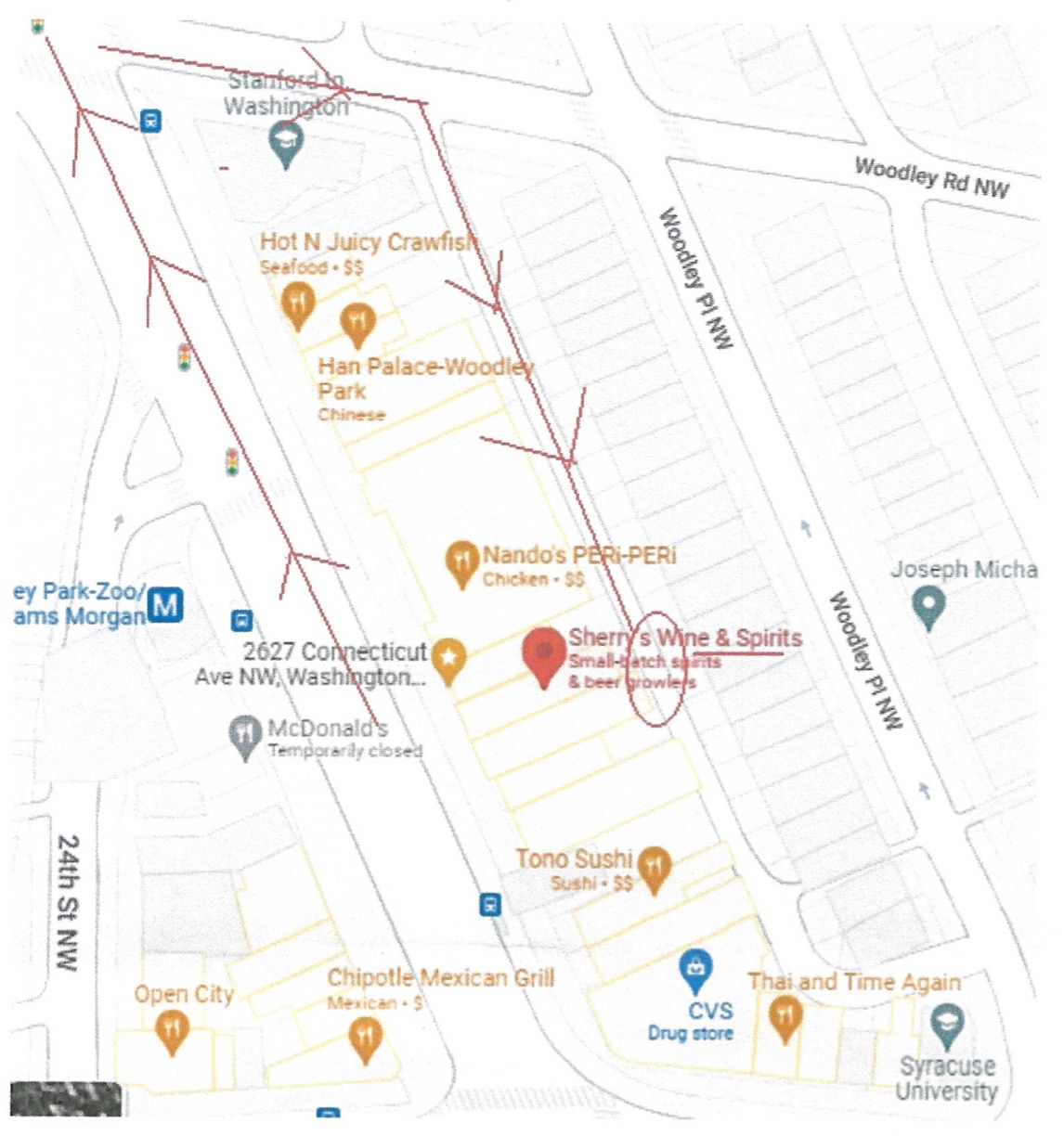 Go North toward the intersection of Connecticut and Woodley Place NW, then make a right turn to the very first back alley you see on the map. Keep going for roughly half a block and you will arrive exactly behind the Sherry's Wine and Spirits parking space.